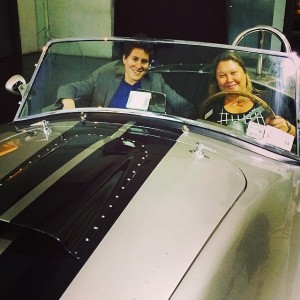 In poker, as in life, a picture is indeed worth a thousand words. What those words mean depends on where those picture cards are. For those who choose to read on, let me just note, this one's for the novices, so you pros out there already know this, but you may want to pass it on to another beginner.
Picture cards are counted as jack, queen, and king, and depending on who you're talking to, it may or may not include the ace. In this case, we'll include it.
Generally a lot of folks I've seen will not play anything but pictures. This forces them to get sucked dry by the blinds while waiting and pictures do not guarantee you success. On a couple of occasions recently I've had A/Q cracked by mid level pairs and I had rockets (pair of aces) cracked by trip 3s (triple 3s). As with all gambling, there is no locked down formula you can learn to guarantee you a win at every hand.
What pictures do is put you in a better advantage than most, if in your hand, to start, so you're in a better position to scare folks off of hands before they have time to develop. This means you're strong against folks who you've noticed would not commit to hands when others raise. I'm not talking about going "all-in" either, no matter how tempted you may be. Doubling on the blinds are sometimes enough, and don't be afraid of the amount you're working with. If you are, read our article on your chip stack.
If the picture lands on the board, everyone can use it as a red herring or as a legitimate addition to their hand.  A lot of times you're hoping it won't come to that, but if it does, the overall tapestry of the board will give you clues on what's feasible and what's not.  Meaning, if the number scale is all over the place, you most likely know there won't be a straight on the board.  If there are 3-4 cards of a specific suit, you're going to have to consider who among those remaining will have a flush draw.  And, of course, if there are one or two pairs on the board, your concern is a full house.  Does your pair of kings hold up against any of those three hands, not likely, however if you did start out with kings, the hope is that you were betting your position enough to scare folks away before they were able to develop their hands, if you didn't, then just like cars, your investment depreciates every minute from the moment you drove the car off the lot.