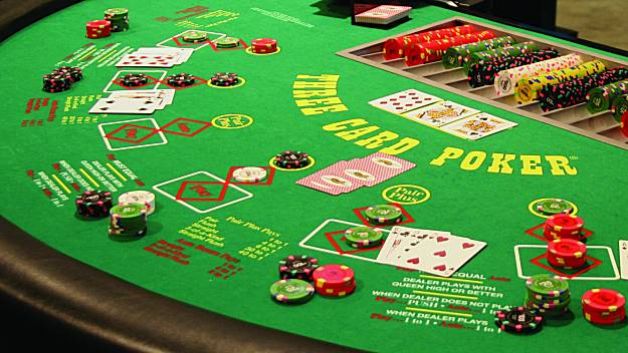 Let It Ride, Three Card Poker, Ultimate Texas Hold'em, Caribbean Stud, Casino War, Mississippi Stud, Spanish 21, etc.  Some of these games may sound familiar to you, and you may have come across them at a casino at some point, so the question becomes "Why don't I see these games at charity casino nights"?
You may see one or two of these tables, but generally you won't see a bunch. The more common of these would be Three Card Poker, Four Card Poker, and Let it Ride, since the payouts are generally printed on the table,  but it isn't the rules of the game that prohibits casino entertainment companies to have them available.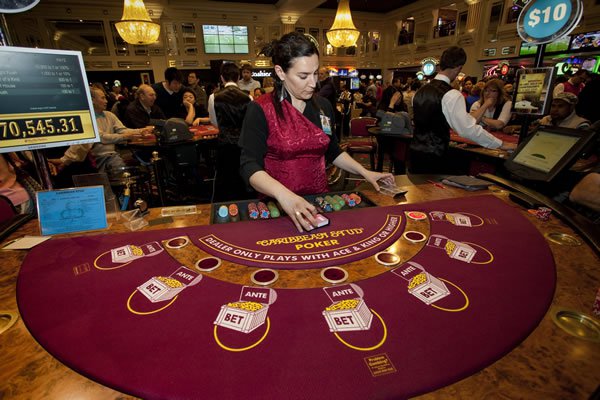 The reason why you don't generally find these games around is due to copyright.  For many of the more popular table games like Let It Ride, Thee Card Poker, Four Card Poker and more, their patents are owned by Bally Technologies (originally Bally Manufacturing – a pinball manufacturer).  They are also associated with Bally the gym, and once upon a time, Bally's the Casino (now owned by Caesar's Entertainment).  They are also the company that makes the automated shufflers, called Shuffle Master you'd find installed in almost all casino tables.  Since Bally owns the patent to all of these games (and many more), to use any of their games will cost a casino entertainment company $2,000 per table per month, due to all of the proprietary hardware, logos on the felt, and game mechanics, which is why most companies won't carry them (or at least offer them online).
Other oddities, such as Spanish 21 is owned by Colorado based video game developer Masque Publishing, who created this one off casino game.  Their brand is mostly known for at home casino based video games.
Occasionally you will find one or two companies that will carry these games, but they will be priced differently than most standard games because of the licensing up charge.  Most companies don't really get a profit from these tables anyway due to to lack of requests, but will accommodate if the need is there.
If you have any questions in respect to any of these games, please feel free to contact your casino entertainment vendor for more information.
Happy gaming!