I built OnTheFelt.com to help non-profits be more effective in their event strategies and also to help players know about these events, however it has evolved into something bigger, and I'd like to share that with you.
Here are the methods on how you can effectively use this website as your resource.
---
Non-Profits and Non-Profit Event Planners
We offer a calendar with charity casino nights and poker tournaments happening all over the New York (expanding to Long Island, New Jersey, Connecticut, and Pennsylvania) area.  Use this to avoid booking events on nights where other events are taking place.  Doing this will help prevent you from stunting your donor pool.
We have an article on what you need to know when you're hosting a charity casino night or poker tournament.  It's called "So You Want to Run a Casino Night Fundraiser".  The article will give you information that's invaluable for hosting a successful event.
We offer free promotion for your event.  All you need to do is email us at onthefeltmag@gmail.com with your event info and event registration link (if you have a youtube event video link, that would be great too), and we'll add it on our calendars and help you push promotion on twitter, Facebook, and our bi-weekly (every two weeks) email newsletter.
We have articles relating to tournament options, outside of your standard Texas Hold'em tournament.  We offer rules and information on bounty poker tournaments in our article "Poker Tournament: Bounty" and for something a little different, we offer information on blackjack tournaments called "Blackjack Tournament: Set up & Strategy".  You can use these options when you decide on what kind of event you wish to throw.
And lastly, we have a list of trusted casino entertainment companies you can choose from in our "about us" page as well as information on how to tip your dealing staff in our article "Table Etiquette – Tipping the Dealer".  Although all of the companies listed can help you, you're more than welcome to ask me via email (onthefeltmag@gmail.com) for suggestions if you wish to hold certain kinds of events, since some companies are better suited for certain events than others.
---
Casino Entertainment Companies
Send your clients to the article "so you want to run a casino night fundraiser" to walk them through the necessary information they need to know on how to run a successful casino event.
Since we have articles about "Texas Hold'em Bounty" tournaments, as well as "Blackjack tournaments", you can utilize the information to help market these types of events.
Add value to your company's services by helping us help you.  Informing us on all upcoming charity casino entertainment and poker tournaments you're working so we can help promote them on our site.  This shows your client that you are actively interested in their cause and in helping them get a great turnout.  Basically you'd be offering to help promote them as well as service them with tables, equipment and dealers.
Be willing to write articles for my site, or have someone in your trusted pool to do so.  What this does is help the credibility of your company when you're published.  Also, it provides a voices to your company in a forum that does not exist anywhere.  Trust me, I've done my research.  If you're interested, please contact me at onthefeltmag@gmail.com for more information.
And if you're comfortable with it, we do have an article for how much a company should tip their dealers.  We know your dealing staff is the lifeblood of your company, since at your events, they represent you to your clients and it's important to keep your dealer pool enthusiastic in their role.
---
Pro and New Players
We offer a bevy of articles on game strategy for the advanced player as well as basic rules.  Some of the more basic articles include how to play blackjack, roulette, and craps.  We have several poker strategy articles, which generally focus on tournament play out of the mouths of the dealers that deal them.  To access those, you can head here.
Since we also offer a free calendar of charity casino night and poker events, you can access the information for free on our calendars page.   You can also subscribe to the calendar by clicking on the "Google Calendar" at the bottom of the calendar on that page.  If you subscribe, the calendar will be linked to yours and will update accordingly.
We offer articles every couple of weeks on our website for upcoming tournament events as well as a bi-weekly (every 2 weeks) newsletter with reminders on the upcoming events happening.  To subscribe to our newsletter, head to our homepage and on the right will be a email field with the words "Subscribe to Our Newsletter" located immediately under our most recent articles.
We have on our "about us page" a list of excellent casino entertainment companies who have years of experience in throwing casino parties.  In my experience in working with them, they are qualified in helping you throw a fun filled evening, if you wish to throw any kind of event (charity benefit or private event).
And lastly, we have information on how to tip your dealing staff in our article "Table Etiquette – Tipping the Dealer". Tipping etiquette tends to be something not many people know how to do.  We break down that information for you so you can, not only be informed, but courteous to your dealer who works non-stop for you from event start to finish.
---
Fellow Dealers
I'm always open to having my fellow casino entertainment dealers in the NY/NJ/CT write for OnTheFelt.  For those who are writers, OnTheFelt offers you a forum to teach players what you have learned over the years on your end of the table.
What it also does is increase your visibility, where you become an asset to an event and (hopefully) will be hired, by request of the client, not only by the companies we work for.  If you're interested, contact me at onthefeltmag@gmail.com.
---
There's so much valuable information for everyone on this site and I hope you will utilize it to not only help yourself, but the charities this initiative and my card dealing supports.
-Janifer I Cheng
Owner and Writer
Poker, Blackjack, and Roulette Dealer
OnTheFelt.com – Thoughts from the Dealer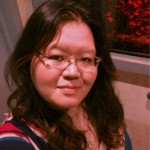 If you have any questions, please feel free to contact me at onthefeltmag@gmail.com or post your comments below.